John Keagy
For Round Rock ISD
Don't teach kids WHAT to learn – teach kids HOW to learn.
Students and teachers left in droves during COVID and they didn't come back — WHY?
Parents saw what they were learning and found better ways to teach their kids. Homeschool, microschooling, and online school all made a comeback. Eyes were opened as to the safety and ethics of our schools. Superintendent Azaiez has a restraining order, and obviously does not value women.
Families started to notice that technology created isolation. Then, an awareness grew. We began to see that we'd strayed from the basics of learning into corruption, indoctrination, and division.
From my conversations with my fellow parents, I notice that we do NOT want our kids to learn about transgender rights and anti-racism.
I will work hard to make sure your tax dollars go to improving student outcomes and we get the best possible education for our kids with a low tax burden.
As a school board member, if you vote me in, I'll help guide our district back to the basics of schooling, and into healthy growth and innovation that borrows from family values and American freedoms.
Let's get back to reading, writing, and arithmetic. We will get back to the basics: focus on classics, patriotism, citizenship.
We need to focus on giving our kids the tools to succeed in their lives: communication skills (reading and writing), analytical skills (math & science), and confidence (around self).
As a school board member, I will make sure RRISD administration and curriculum meets TEA standards and complies with new laws: HB3 (School Finance Reform bill), SB2/HB25 (transgender not allowed in sports).
1.
Protect: students from radical indoctrination and superfluous teachings
2.
Protect: teachers from overwork and underpayment
3.
Protect: parents' right to participate in their child's education… being in the schools, walking alongside teachers and educators
4.
Encourage: children to find their way to contribute to our community
5.
Encourage: teachers to be the best they can be through training and mentorship
6.
Grow: young adults ready to take charge of their lives and destinies
7.
Grow: healthy families and communities to work hard together to build a better tomorrow
Protect, Encourage, Grow and Restore RRISD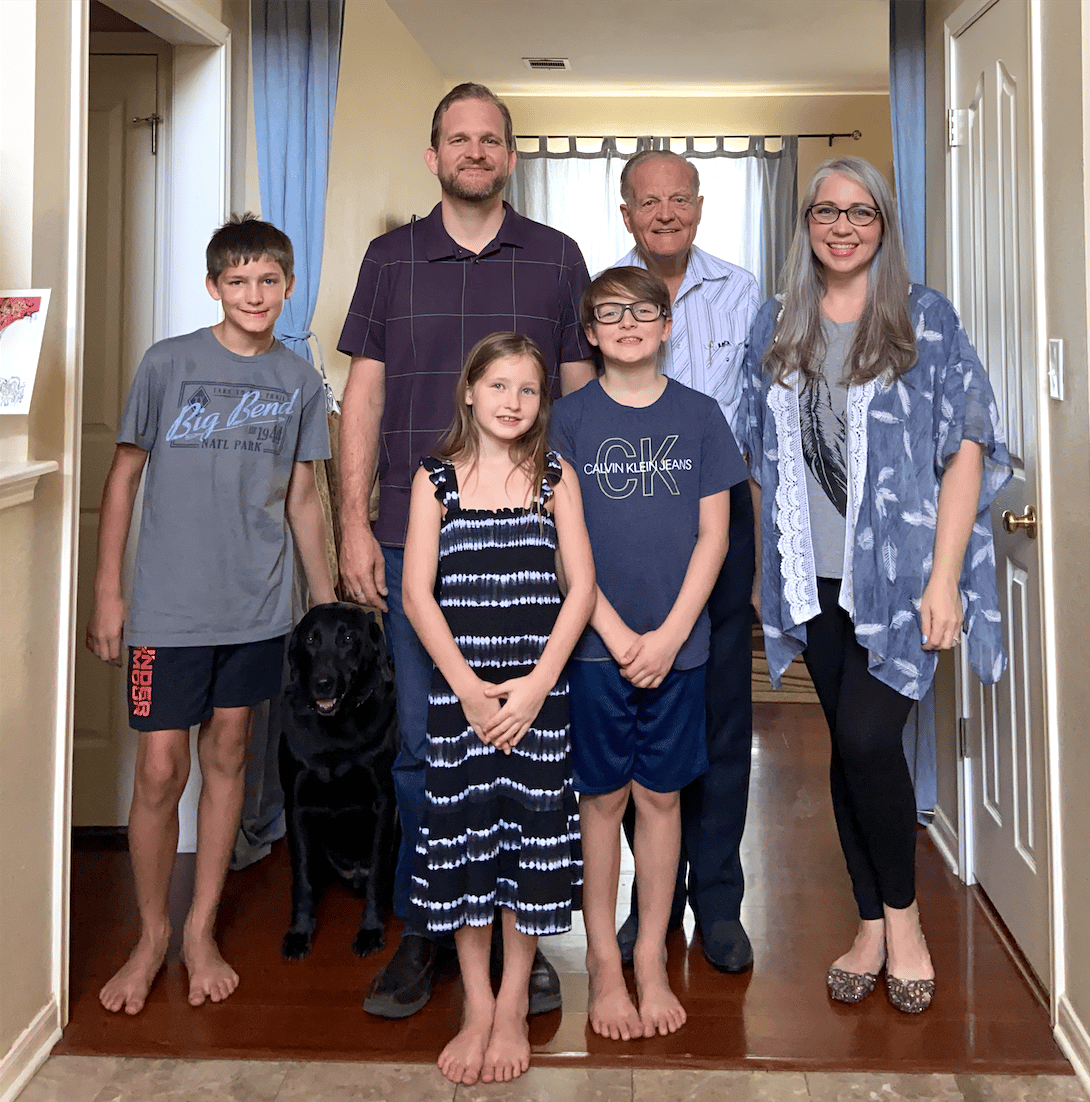 John is married to his high school sweetheart Rachel, and is the father to three beautiful children. He holds a Masters of Science in Chemical Engineering and a Masters of Business Administration, and currently works as a research and development engineer in the semiconductor and security manufacturing industries.
In his everyday work, John coordinates complex teams and solves difficult problems–skills he plans to carry over as an elected board member to address the many problems facing our district today. John is also a longtime community volunteer and has devoted countless hours leading a WatchDOGS program in Round Rock ISD, currently serves as Troopmaster for a local Trail Life USA Troop, and plays piano in his church, True Life.